LeadTact helps contact centers around the world create profitable customer experiences through our powerful portfolio of cloud-based call center ACD, call routing, self-service IVR, and agent optimization solutions. Our software enables contact centers to operate more efficiently, increase the quality of every customer interaction, create new pathways to profit, and ensure ongoing customer-centric business improvement and growth.
Virtual Marketing Campaign
We have the industry's best uptime agreement, which ensures your contact center keeps running, no matter what.
Inboud Answering Services
Our software is used by companies of all sizes, industries, and verticals.
Customer Retention Automation
Our software facilitates over a billion customer interactions per year, ensuring that your customers can reach you when they need to.
---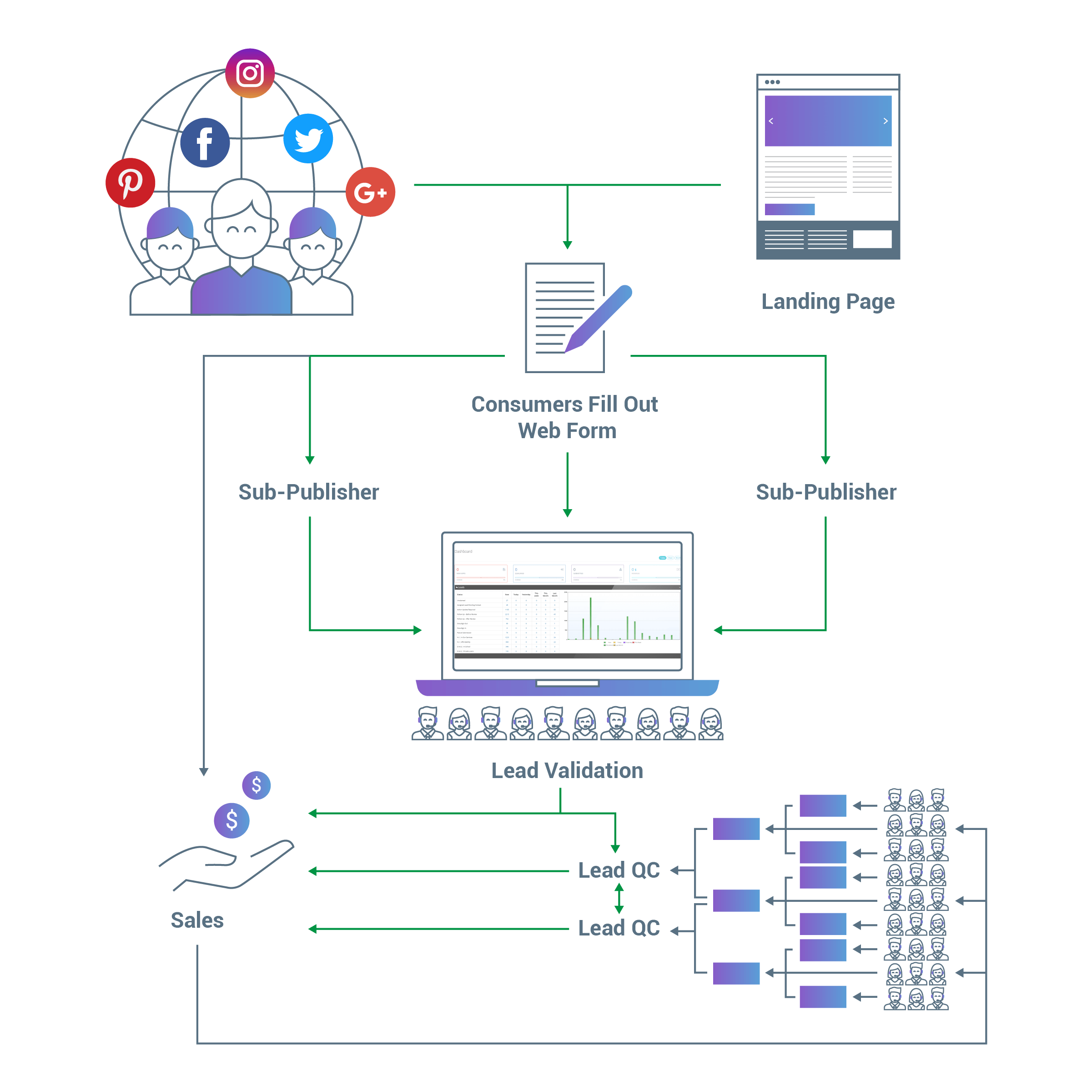 How it works
Turn calls into marketing
Your customer calls in
Your customer calls your contact center and connects with an agent.
AI analyzes the conversation in real time
An AI bot is quietly conferenced into the call to analyze the caller's sentiments and emotions.
Business rules trigger actions
Your business rules can prompt the bot to alert a supervisor if the bot's real-time analysis of the caller's sentiments indicate a possible customer satisfaction issue. The bot can conference in the next available supervisor.
Experts provide real-time support
The supervisor can coach the agent in real time via a whisper or text chat, and together they can provide the customer with the best possible service.
Websocket endpoint support
With support for websocket endpoints, the LeadTact Voice API can conference in an AI bot — such as IBM Watson, Amazon Alexa, Voicebase, or others — to participate in a telephone call.
The highest quality voice
The LeadTact platform connects directly to the Vonage MPLS network and to Tier 1 carriers that provide the highest quality voice services. In addition, with data centers in all regions of the world and our automatic location-based routing, our platform delivers the low latency and the high reliability your business-critical applications require.
Per-second billing
With per-second billing, you don't need to pay for unused partial minutes, adding to the savings.
All the insights you need
The LeadTact dashboard includes all the data you need to manage your business, including call volume, cost, and detailed call records. You can also incorporate the data into your own analytics using our management API.
Real-time event data
The LeadTact Voice API delivers real time event data to your application, so you can track or even change the call flow on the fly. Real time events include changes in call state (ringing, busy, etc.), answering machine detection, the price of the call and more.

Imagine the future of lead generation integrated seamlessly with your CRM to empower your sales team and supercharge your marketing campaigns. Real-time leads. Rich data intelligence. All in one place.
BUSINESS HOURS
Opening Days :
Monday – Friday : 9am to 8pm PST
Saturday : 9am to 5pm PST
PRACTICE AREAS
NEWSLETTER
Don't miss out on all things lead gen related. Sign up today.